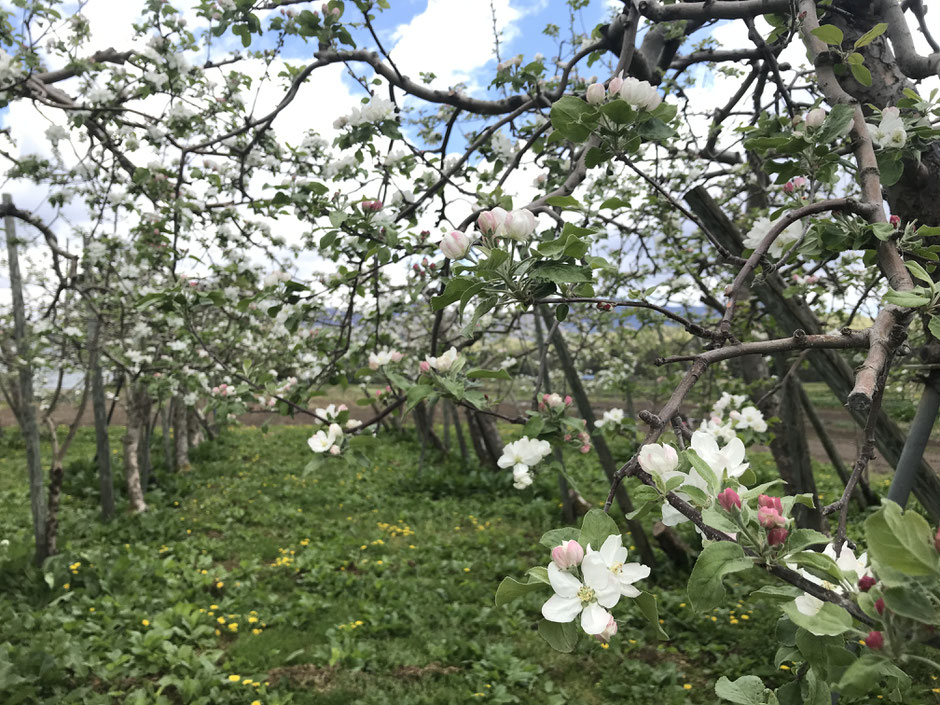 The apple flowers are in bloom; approximately eight days earlier than usual.
The world's society has been shaken by the coronavirus, but the progress of nature is as steady as its always been.
It seems slow and subtle, but changes dramatically before we know it. 
 I will update this news on the 25th of May, and I look forward to telling you about our "Taue", replanting the rice seedlings!!